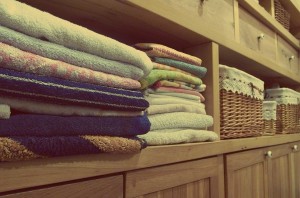 Everything is connected. In other words, when we lighten up by letting go of belongings in the physical realm, we lighten up in the realms of mind, body, spirit, and life conditions. This means that when we clear clutter and live as clutter-free as possible:
1. It's easier to lose weight and keep it off.
2. We have more energy.
3. We have more clarity.
4. Everything feels easier, breezier, and more fun.
5. We have more time.
6. Opportunities flow to us more readily.
7. We are more likely to recognize and accept opportunities as they arise.
8. By letting go of what we don't want, we create the space for what we do want, and it seems to magically find its way into our life experience.
9. We have better boundaries: we feel comfortable saying "yes" to what we want and "no" to what we don't want.
10. Cleaning house is much easier and takes far less time.
(And the benefits don't stop there!)