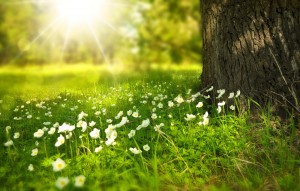 As I have said again and again, everything is connected. And this means that all forms of clutter – physical, emotional, and situational – are, in fact, clutter (i.e they hold you back from your joy and constrict the flow of blessings that naturally wants to flow in and around your life experience). With that in mind, let's take a step beyond the conventional definition of clutter as we discuss yet one more batch of extra-credit clutter clearing activities. 
1. Release the guilt motive. You might start by examining your schedule. What activities are you agreeing to out of guilt or obligation? Also, watch the words you say and the ways you react to the people in your life. Are you acting out of guilt or obligation by saying what you think they want to hear? If so, begin to shift this tide so that you only say say "yes" to things that feel right to you on an authentic level. At first (because of prior conditioning) it may seem like this is a selfish way to act, when in fact, this is actually the mindset that actually will benefit yourself and everyone else in the most organic, nourishing ways possible.
2. Let go of the desire to "fit in." I went to the mall the other day to help my boyfriend pick out a new jacket. And, perhaps since I have been reading the Miss Minimalist blog lately, I was struck by all the little crappy shiny things that were for sale, whether they were $400 or $200 or $20 or $4.99. And it occurred me that all this external clutter is often amassed out of a specific category of inner clutter, namely the desire to "fit in": to have the "new look" for the season, or to resemble the stars on the red carpet, or whatever. Sure, every now and then we will want something new, but to feel the need to acquire out of a sense of panic or not being good enough? Forget it, you don't need it. And anyway, it's an illusion. You're already infinitely more than good enough. You're golden. 
3. Disconnect from the past and the future. Perhaps the simplest and most poignant way to clear inner clutter is to come into the now. As author and spiritual teacher Eckhart Tolle reminds us, the past and future really are mythical: the present moment is all there ever is. Of course it's natural for us to get caught up in the story of our lives, as it seems to progress from past to present to future. But when we make a point of coming into the moment on a regular basis, and letting go of all the little nagging thoughts about what we "should have done" in the past or "should do" in the future (even just for a few moments!), we are creating clarity and space. As a result, doors of opportunity and possibility begin to open everywhere we look.
So allow the excessive thinking of your inner dialogue to lose its stranglehold by taking a deep breath, feeling the beautiful weight of your body on the earth, and connecting with the trees and the sky, or whatever happens to be around you at the moment. Remember the divine beauty in simplicity, and let go. Feel the freedom of connecting with the eternal, formless realm, which underlies and animates all things.