Aries New Moon Ritual – LIVE on Facebook!
March 27th, 6:30 PM Mountain Time (That's 5:30 PM Pacific, 7:30 PM Central, 8:30 PM Eastern)
Let's gather under the fiery Aries new moon to ignite the sparks of our intentions and stoke them into radiant flames! Just bring one or more intentions, written in the present tense, as if already true. Optionally, light a red or pink candle and hold a clear quartz crystal. To join, meet me on my page: facebook.com/TessWhitehurstAuthor
Heartland Pagan Festival – McLouth, KS
May 26-29, 2017 – workshop times & details TBA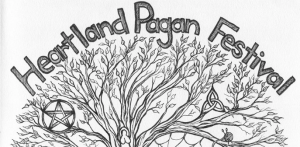 I'm excited to be a presenter at the Heartland Pagan Festival this year! I'll be doing three workshops: Magical Housekeeping, Holistic Energy Magic, and The Magic of Flowers. I'll also be signing books. Times and details TBA. Hope to see you there!
Please subscribe to the newsletter and check back later for future events.
You might also check out The Good Vibe Tribe, where you'll find 12 online workshops live web chats every Tuesday.