NEW MOON RITUAL – Live on Facebook!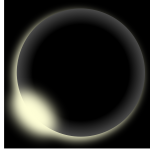 Please join me live on Facebook for a new moon intention setting ritual, at 5:30 PM Mountain time on 12/30/2016. (That's 4:30 Pacific, 6:30 Central, 7:30 Eastern. International attendees translate accordingly.) Compose an intention or two for the fresh new moon cycle (and new year!) ahead, stated in the present tense as if already true. Then light a candle and meet me on my page: facebook.com/TessWhitehurstAuthor
Click here to view more specific info about the ritual.
Please subscribe to the newsletter and check back later for future events.
You might also check out The Good Vibe Tribe, where I have a ton of online workshops available and we do live web chats every Tuesday.