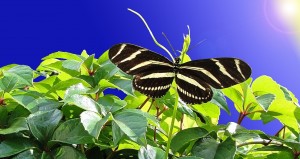 You would not believe the number of clients and readers who have confided in me that they are in a "rut" lately. Not only that, but I, personally, am currently emerging from what might be called a rut. So is my boyfriend Ted. Perhaps you are too, or would like to be. It seems to be in the air lately.
But here's the good news about feeling like you're in a rut: the minute you recognize that this is the case is the minute that you sense positive transformation is right around the corner. After all, if you were truly entrenched beyond all hope, you'd have no idea. It would be just the way of things: the background, a state of affairs unnoticeable by its very nature – camouflaged by the fact that it is so pervasive and all-encompassing. By noticing and naming the problem, on the other hand, you're already aware.
But there's even better news. Now that you know that you're ready to bust out of your rut, you get to consciously transform your current challenging pattern into a new, more desirable one. You are a pattern of energy, and a frequency, after all, like a song or a radio station. And now it's time to change the tune, or the station. Isn't that fun? Admittedly it might be a little extra work at first (like pushing a snowball up a hill), but once the momentum gets rolling, you'll definitely notice the fun.
Speaking of fun, fun is not just a result, but also an important ingredient in shifting the pattern. First, make shifting the pattern your goal. Then, engage in activities that help shape it into reality. Here are some ideas and tools for how to do just that.
1. Do a major clutter-clearing overhaul. Clearing clutter from everywhere (even your remote storage spaces, computer, and glove compartment) gets energy moving and resets your pattern like nothing else. It's also an excellent place to start, as it clears the decks for everything else to unfold in a most ideal way. But don't think of everything at once if it overwhelms you: just think of one small place that you can clear, and clear it. Then repeat as frequently as comfortably possible. Think in terms of baby steps! For extra inspiration, you might check out Clear Your Clutter with Feng Shui, or my 99-cent e-book, Magical Clutter Clearing Boot Camp.
2. Read the book Soul Coaching by Denise Linn. This is my go-to rut-busting book. It's actually a 28-day program that takes you through the four elements with simple, doable daily activities like journaling and art projects. (Bonus: it's also a great inspiration for clutter clearing!)
3. Dance. Choose music that your body likes to move to (which may or may not be the same as music that you choose from your brain's perspective), set a timer for 5-10 minutes a day, and dance. Make this a discipline for at least 2 weeks, and watch your energy, perspective, and life conditions transform.
4. Color mandalas. I've recently been coloring mandalas like crazy: I love it! In many cultures, constructing artistic mandalas is a meditative and shamanic practice intentionally undertaken to affect positive change. As sacred geometrical constructs, they have the potential to shift consciousness and patterns. Working with color has an added therapeutic benefit. Light a candle, play music, set your intention, and then color! Check out Drawing Mandalas from Nature and Power Mandalas.
5. Clear the space and your body thoroughly. Using things like white sage, clapping, chimes, and/or sea salt, clear the space in your home and around your personal energy field. (For more specific ideas, check out The Good Energy Book.) This will clear away old patterns and make room for the new.
…Have fun bringing about your positive transformation! And if you think of it, let me know about your experience.