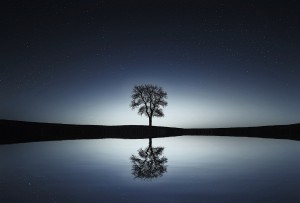 Ted, the kitties, and I have been moving into a beautiful new apartment for the last week. Well, technically we moved in last Thursday, but since then we've been doing all sorts of moving-related things: switching our address, hanging pictures, picking out a paint color for the bathroom, finding the right furniture, etc.
Plus we are both going through some major expansion and shifts in our respective careers. PLUS it's the holidays! Nothing bad – all excellent, wonderful, magical stuff. It's just a LOT. So I thought I'd take a moment to share some of the things I've been doing to maintain some semblance of equilibrium, especially since during this time of year (and during such an energetically transformational time in history!), most of you are probably experiencing a similarly overwhelming degree of, you know, overwhelm.
1. Drink lots of water. It's simple, it's free, and it's almost impossible to overdo. Whenever you think of it, sip or gulp down some fresh, clear water. And, if you remember, say a blessing over it first, or put an empowering word on your water bottle, such as "love," or "clarity." This will help clear your mind, soothe your stress, and bring your body-mind-spirit into balance.
2. Go ahead and go out of balance, but then come back into balance. As excited as I am about the new move, without the place I've called home for the last seven years (and with so much to do!), I've been feeling a little out of sorts. So, I have sometimes noticed myself eating out of stress or having one too many cocktails one too many nights in a row (when I usually drink only rarely). It seemed natural too me to do that – but it also seemed natural to rope it in and shift the behaviors once I began to feel too heavy and dragged down by the energetic congestion of it all. Out of compassion for myself (not out of punishment or self-loathing), I began once again to make a point of eating healthy and treating my body well.
3. When in doubt, clear clutter. If there's clutter to be cleared, clear it right away! Even if it seems like a challenge at first, make the effort, because it will make everything else so much easier, breezier, and more fortuitous. It's like priming the pump for life to flow in it's clearest and most nourishing form.
6. Make vegetables your prime staple. If you can make a point of eating mostly vegetables for your major meals, you will feel so much better! Live and whole plant foods provide an instant infusion of energy, clarity, and inspiration – not to mention they are unsurpassed in insuring long term physical health.
7. Take a minute. Even just sixty seconds of sitting quietly and breathing consciously can make all the difference in your mood and mindset. But if you could take a little longer – say five minutes for a mini-meditation, 15 minutes for a little stretching, or 45 minutes for a walk or hike – even better!