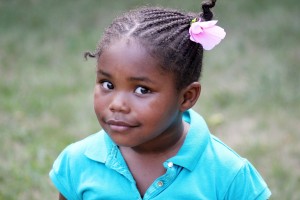 Remember when you were a child, and the stuff you liked – whether it was a rainbow, a song, a sparkly unicorn sticker, an ice cream sundae, or a shiny new bike – had an immediate sort of magic and shimmer to it? It was never "just" a rainbow, or "just" a bike. It was alive, it had depth, and your relationship with it was a palpable, inspiring, satisfying thing.
Similarly, if a grown up asked you, "do you want to bake cookies?" or "do you want to go swimming?" You knew immediately. You either really wanted to, or you really didn't. You were one with your sense of adventure and fun, and it carried you along on a wave so powerful, you could literally lose all sense of time and place.
Well, we are still those magical little beings! And the days when we feel depressed, hopeless, directionless, or bored are also the days when we are the most out of touch with this aspect of ourselves. Indeed, our connection to this aspect is our lifeline to our most ideal, enjoyable, scintillating life path.
Because, after all, everything is alive. Everything does have a depth to it, and a magic, and a shimmer. And your heart of hearts does know what it wants, what will make it happy, and what will make it sing with joy. This life experience truly is an endlessly mysterious, adventure-filled, enchanting thing.
Whenever we feel disconnected from these truths, it's probably time to have a heart to heart with the little girl or little boy within us. For example, you might relax and close your eyes, and conjure up an image of this little one. What is she doing? Does she need a little love and attention? When you ask her what she needs, what does she say? In your mind's eye, you might give this to her. Now that we are adults, we have a special ability to give our inner children the loving attention we might have missed when we were children. It's like that bumper sticker, "It's never too late to have a happy childhood."
Living with this conscious, vital, loving connection to the child within infuses our life with that spark of possibility and playful freedom that we so long for. In fact, a positive, happy balance between responsible adult and playful child just might be the most effective formula for an exceptional, passion-filled life.