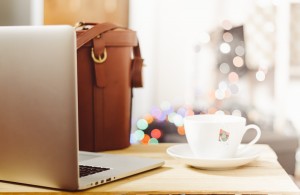 I often receive emails asking about how to deal with persistent challenges related to negative people and/or energy at the workplace. I don't have one answer that works for everyone, all the time, but I definitely have a number of ideas about what to try.
You'll notice that these are not quick fixes, such as "take a few drops of Rescue Remedy under the tongue," or "wear a quartz crystal near your heart." This is because when there is a recurring negativity challenge related to a particular person or situation, it usually mirrors some inner condition or longstanding pattern that is asking to be cleared. This is not to say that Rescue Remedy or quartz can't help too (because they can!), it's just to say that when the challenge is so bad that you feel like emailing a metaphysical author or doing a Google search, you're probably going to want to dig a bit deeper before you reach for the aspirin-type cures.
Make sure your creativity, and your sense of playfulness, have outlets. We all have a child within us. If she doesn't get to cut loose or express herself, she gets verrrry grumpy becomes a magnet for negativity, and the workplace often becomes a symbol for all the playing and creating she doesn't get to do. Do you have any hobbies? Even something as simple as making something new for dinner can help open up the flow of playfulness and joy, but doing something creative on a regular basis is key.
In fact, you might consider doing the 12 week course outlined in The Artist's Way by Julia Cameron. No, don't just consider it: do it for sure. I mean, if I could force everyone on earth to do The Artist's Way – dictator style – I totally would. All you have to do is get the book and commit to completing one chapter per week. Whether you consider yourself an artist or not, it really frees you up, helps you to move through old patterns and create beautiful new ones, and just generally gives your life an upgrade.
Then again, maybe you will feel more drawn to the book/course Soul Coaching by Denise Linn. In a similar-and-yet-different way, it also helps bring old patterns to the surface so that they can be acknowledged, healed, and released. It's a great wealth of wisdom to access when you feel like you're in any sort of a rut, and you're ready to move through it already. This might be good to choose if 28 days seems a little bit more workable than 12 weeks.
Take at least one short moment every day before work to cleanse, center, and shield your energy. There's also a whole chapter about this type of meditation (I call it Magical Hygiene) in The Good Energy Book. Which brings me to…
Read The Good Energy Book. When staying positive is your goal, it's an excellent resource. Plus, whenever you're ready for the amulet-and-essence type cures (e.g. Rescue Remedy or white quartz), you'll have a wealth of information about which one to choose, and about how to make it work for you.
Finally, I want to bring your attention to this post I wrote for the Llewellyn website last year, which has some more immediate ideas for how to shake things up and get things moving in the right direction. This might be especially useful for those of you who read the above recommendations and felt a sense of inertia or stagnation descend. We always need to start where we are and do something – even something seemingly little – rather than nothing at all. So, try one or all of the ideas in this post, and then see how long it takes before you feel like shaking things up a little more. Keep stepping in the direction of a positive energetic momentum, and that momentum will pick up more and more until you don't have to push it along anymore, and it moves all by itself.