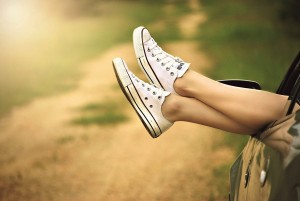 A number of magical rituals involve charming your shoes by placing magical items inside them overnight or until you next wear them.
For example, a couple of gold coins (even chocolate ones – as long as they don't melt!), at least one in each shoe, will help you attract abundance.
A pinch of mugwort in each shoe can help smooth your travel experience.
Filling your shoes with fresh rosemary or mint will generally refresh your energy and help attract blessings and luck.
This is an excerpt from Magical Fashionista: Dress for the Life You Want.