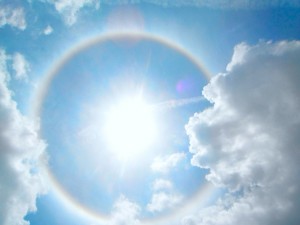 Good boundaries: we hear about them, and we strive to have them, but what are they, really? And how can we balance our desire to have "good boundaries" with our desires to listen and perceive deeply, and to be spiritually open and metaphysically tuned-in?
If I had to define it succinctly, I would say that having good boundaries means staying true to yourself and only doing/saying/inviting things that feel right to you on a deep intuitive level. 
It sounds simple, but when we maintain good boundaries, the effects are far reaching and profound. First off, we feel safe, secure, and confident because we know that we can rely on ourselves and our divine guidance to keep us protected and in alignment with our truth. Secondly, we feel empowered and energized because we are not allowing any person, entity, group, condition, or situation to drain or siphon our energy. Third, because we are clear about our intentions and desires, we begin to attract more of what we do want and less of what we don't want. And lastly, these primary benefits (safety, security, confidence, empowerment, energy, attracting what we want) lead to secondary benefits (success, abundance, joy, etc.), which positively affect every area of our lives.
So we can see that – although at first glance they might seem to be opposite – having good boundaries and being spiritually open and tuned-in are actually one and the same. In other words, both have to do with being in alignment with our inner knowing and divine guidance system.
Some of my favorite ways to establish and maintain good boundaries include:
Meditation
Clearing and shielding visualizations
Conscious breathing
Taking a moment to check in with your intuition before making decisions (big or small)
Getting a good night's sleep
Drinking lots of water
Empowering and carrying bloodstone, hematite, quartz, or pyrite
Free-writing in a journal daily or almost daily to get to know your inner dialogue better
Setting clear intentions every morning and/or evening in order to give direction and focus to your day