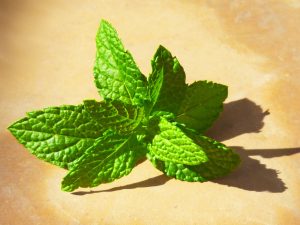 In Magical Fashionista, I wrote:
"In Chinese face reading, the mouth symbolizes one's degree of prosperity, so luscious, moisturized lips and gleaming, healthy teeth help support a luxurious inflow of wealth and resources. When you think about it, this makes sense, since this is the place where we receive our nourishment from the outside world and it's the place where we express our degree of happiness (in the form of a smile). In a parallel way, the appearance and health of this area symbolizes our degree of well-being, as well as the quality of energy that we are drawing into our lives." 
And yet, since the time that I wrote that a couple of years ago, my understanding of the connection between the health of the mouth and the health of every other single aspect of our physical, spiritual, emotional, and financial health has deepened exponentially.
While I knew about this connection theoretically, there was still a level of mouth consciousness that I did not want to broach. Frankly, I was a bit squeamish. While I would read whole books on nutrition, exercise, beauty, fashion, or spirituality, I just didn't want to learn in depth about my teeth or how to take care of them. Even though I had forced myself to go to the dentist a few times in later years (after years of avoiding the dentist altogether), I didn't really want to know what they were doing in my mouth or why.
Then, one day a couple of months ago, that all changed.
I was cancelling my teeth cleaning appointment for the third time (after getting a crown and a number of fillings, I really didn't feel intuitively aligned with my mainstream dentist's harsh and chemical-laden techniques), when I had a talk with myself. "You can cancel again," I told myself, "but only if you really learn about oral health and start doing the work of keeping your teeth super duper clean and healthy on your own." It wasn't that I thought I'd never ever go to a dentist ever again, but just that I'd minimize the need, and when I did decide to go, I'd be educated about it. Let me be clear: educating myself on oral care did not sound fun. But I knew that if I was going to walk my talk, and be authentic in my desire to be conscious and self-empowered in every area of my life, I couldn't just keep putting it off. So I poked around on Amazon and finally ordered Holistic Dental Care by Nadine Artemis.
Here is what I've learned: the degree of health in the mouth is not just symbolically aligned with the degree of health in the body, it is literally aligned with it. The healthier the body, the healthier the mouth, and vice versa.
And why wouldn't this be true? The mouth is part of the body after all, not to mention that it's highly absorbent and provides a direct line to your internal organs.
Since I've read this book, my daily oral care regimen has changed, and now it resembles – and in effect, is – a thorough space clearing. Afterwards, I feel totally open and receptive to wealth, abundance, vitality, and all good things. Here's what I do:
1. Rinse my mouth with a salt water mixture. (I prepare the solution by boiling 16 oz. of water, adding a tablespoon of salt, and letting it cool.)
2. Scrape my tongue with a tongue cleaner. (Did you even know these existed? I didn't!)
3. Lightly brush my gums with a toothbrush to which I've added 1-2 drops of organic essential oil of tea tree.
4. Brush my teeth for 2 minutes with an electric toothbrush with a round head, to which I've added a drop of organic essential oil of peppermint and a pinch of a mixture of baking soda and salt. (Did you know that even natural toothpaste has a bunch of toxins and stuff that you don't need? Even though you could make the argument that their toxicity is not too serious, it becomes serious when you use them every single day, twice a day.)
5. Clean my gums with a gum stimulator, to which I've added a drop of organic essential oil of tea tree.
6. Floss.
7. Rinse once more with the salt water solution.
It sounds like a lot, but when you've been sufficiently traumatized by mainstream dentistry, and when you learn about the perils of it (and there are many!), it is so, so, so worth it. Plus, it honestly feels amazing, and – by using energy-clearing and vibration-raising ingredients such as salt, baking soda, and essential oils – it creates the space for blessings of all varieties (as if vibrant dental health weren't enough!) to flow into your life experience.
One more note: sometimes, for extra credit, I'll preface the above routine with oil pulling. I do this by swishing coconut oil plus a drop of organic essential oil of oregano in my mouth for ten minutes, and then spitting it in the trash (so that I don't clog the pipes). It not only whitens the teeth naturally, it also kills bacteria in the mouth, keeps the breath naturally fresh, and pulls toxins powerfully from your entire body (not just your mouth)! I've even noticed that I sleep more deeply and awake more refreshed after I swish with coconut oil. It's a pretty amazing thing.