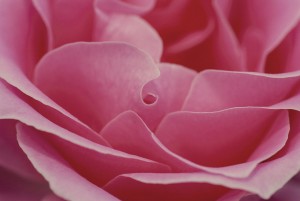 It's Friday (the day of love and romance), the moon is close to full, Valentine's Day is less than a month away, spring isn't far behind, and love is in the air.
With all these auspiciously amorous aspects in place, I thought it'd be a lovely day for a post featuring little magical/practical ways you can tune things up in the romance department.

1. Create the Space for Love.
Remember how Kevin Costner had to build the baseball field in the corn? Similarly, let's start with a quick reminder of perhaps the most basic of feng shui principles: create the space for what you want to experience. Look around your space: are there any changes you could make to bring the potential for romance more tangibly into your physical world? For example, do you have beautiful, ambient lighting? Perhaps candles or twinkle lights here and there? Sensual accents, like faux fur throws or satiny pillows?
 2. Create the Space for Two
If every time you look at your dining room table, it reminds you of an intimate dinner for two, again and again throughout your day, you be subtly-yet-powerfully affirming and magnetizing romance. If you have one nightstand and one lamp by your bed, have two so that your partner (present or future) will have a welcoming space to lay his or her head.
3. Hang Romantic Imagery
Look at your artwork. Is there at least one piece that powerfully affirms the type of relationship you'd like to experience? Imagery has a very powerful effect on the part of our consciousness that manifests the conditions of our lives, so really, really look at your images and see what you see. Sometimes I have clients who think an image is romantic until they really look and realize that one of the partners in the image is frowning, or looking away into the distance. The important thing is that the story that you honestly would tell about what is happening in the artwork is something that you would like to be experiencing in your life.
If you don't have at least one substantial piece that gives you this message (and this would include even a framed postcard that packs a powerful psychological punch), choose to patiently and yet persistently keep your eye out until you find just the right one for this time in your life, and let it be a ritual of getting in touch with, and fine-tuning, your desires. Then hang it with the intention to draw this energy into your life.

4. Perform the Two Rose Quarts Heart "Cure"
This can be done whether you're in a relationship or not, to increase the positivity surrounding your love life.
Find two hearts made of rose quartz. Place them in sunlight for at least two minutes, or burn white sage around them in order to clear them. Then hold them in both hands and empower them with your intention to establish positive, sweet, passionate conditions in your love life by conjuring up all the feelings that would go along with these conditions (as if they are already true). Mentally direct this energy from your heart into the crystals, and then place them near your bed or in the Love/Marriage (Romance) area of your home. (If you don't already know where this is, see The Art of Bliss or Magical Housekeeping.)
5. Perform the Lepidolite Love Spell
To magnetize a new love relationship, empower a lepidolite in sunlight. Then, at night under the full moon, in an incense holder, light a stick of vanilla, lotus, lavender, or sandalwood incense. Relax and take some deep breaths. When your mind feels clear, hold the stone up to the moonlight, and say,
"I now steady myself for love,
I now create the space in my heart for love,
I now magnetize love,
With all the beauty and all the wonder and all the sweetness of this magical life,
I happily call in and welcome a beautiful new romance."
You do not need to do any special visualizations, just stay as steady and clear as possible. Also, be sure not to visualize anyone specific, as – for the sake of free will as well as for the sake of your most beautiful results – you will want to leave the identity of the person up to the universe.
When this feels complete, extinguish the incense.
If the lepidolite is a pendant, wear it near your heart. If it's not, wear it in a pouch near your heart, or tie it into cloth and safety pin it near your heart. At night, keep it around your neck, sleep with it under your pillow. Clear it at least once a week in sunlight or by running it under cold water. (It's OK to take it off when you shower and exercise, etc.)