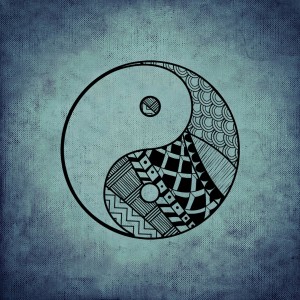 The appearance of this life experience is characterized by polarity: day and night, male and female, positive and negative, light and dark. Regardless of our gender, each of us contains both poles: masculine and feminine. One of the ways that we can work magic in our lives is by consciously cultivating one or the other for various intentions and purposes. And because our current cultural climate is one that favors masculine action: single focused, ambitious doing; rather than open, relaxed, graceful being, many of us can sometimes find it a challenge to simply allow ourselves to effortlessly receive the bountiful blessings the universe has to offer.
Here are some practices that can help you to get into this receptive state and immediately become more magnetic to the blessings and favorable conditions that naturally want to flow into your life experience.
Take a hot bath. In feng shui and Taoist alchemy, water and reclining horizontally both fall under the yin (or feminine/receptive) category. What's more, by letting your muscles relax and giving yourself some time during which you aren't required to do anything, you're naturally opening to the moment and increasing your magnetic receptivity.
Drain your brain. Thoughts and words keep us in a linear, single-focused head space. Take a few pages to write out your inner monologue: your thoughts, worries, and running to-do list. Like the "morning pages" exercise in The Artist's Way, just write without stopping until three pages are done. Don't worry about the quality of your writing or anything else. This is just about clearing your mind by getting these thoughts out on paper. Afterwards, you can shred the pages if you like. 
Take a walk. A walk without a particular destination is a good way to get out of the masculine and into the feminine. Feminine energy is about experiencing and meandering rather than reaching a particular destination for the destination's sake.
Listen to heart-centered music. Music that connects you to your heart will help get you out of your head. As you listen, relax, breathe, and gently allow yourself to stop analyzing your thoughts. Just let them be what they are until they gently slide into feelings rather than pure thought. If you notice yourself analyzing (e.g. "I wonder why I'm still thinking about that," or "Why can't I trust people more?"), just smile to yourself and return your attention to the music. Placing one hand on your heart and one hand on your belly might also really help to get you out of your thoughts and into your feelings. Oh yeah, and you may also want to dance! 
Watch a movie that makes you cry. Opening up to the beauty and even the sadness of life can open you up to love. And opening up to love is opening up to the Universe. And opening up to the Universe is opening up to blessings, abundance, and beautiful life conditions.