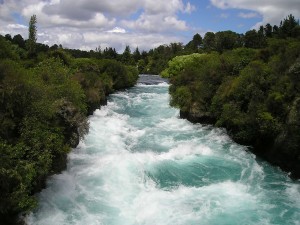 Once a wise woman said to me, "Tess, you're great at 'being here now.' But now what you really want is to accomplish something tangible in your life." I got really teary-eyed and I said, "I've always wanted to write, but I just haven't known what to write, so I've never really committed to that goal." And she said, "Just start. Don't worry about what you will write. Just sit down in front of your computer, set the timer for a prescribed number of minutes, and write whatever comes out. In time, I assure you, you'll find your way."
And so I did. In less than a month, I submitted an article and was offered a column in New Witch magazine. In less than a year, I completed my first book (Magical Housekeeping). And all I had to do was show up and be open to allowing the information to flow through my fingers and onto the screen.
I tell this story to make an important point: a big part of the enjoyment of life is the offering of our gifts. Divine/God/Goddess energy wants to flow through us, into some form of service: it's how we are made. Like a river, when we are dammed up, we become stagnant, toxic, and/or empty, and when we are flowing, we are sparkling and clear, and bring nourishment, movement, and joy to the world.
What gifts want to flow through you? Not sure? Or not sure how to begin? Here are some ideas for how to get your river moving.
Take 2 drops of wild oat essence under the tongue or in water 2-3 times per day.
Hike or run outside 2-3 times per week.
Dance.
If you know what you want to do, but don't know where to start, just set aside some time at least 5 times per week to do something (anything!) related to your goal.
Make a list of things that you think are FUN. Fun is the "X" that marks the spot to the many treasures related to every step along your most ideal life path.
Don't judge what your heart truly wants to do. Every path can heal and bring joy to the world, whether it's the path of a traditional healer, artist, business person, hairdresser, dog walker, or anything else.
Remember that no one has your exact unique gifts – the divine shines through you in a way it can't possibly shine through anyone else. So you have absolutely zero competition! And everything is occurring in perfect timing (and it's all about the journey anyway) so your success merely awaits your recognition and acceptance!