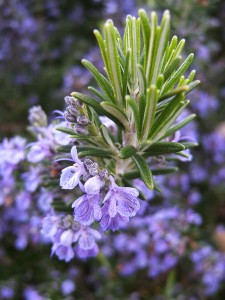 I love the beginning of November.
Samhain/Halloween is when the veil between the worlds thins. Then we have the Dias de los Muertos, as well as All Saint's and All Soul's Days (November 1 and 2), when beloved beings who have crossed over are honored, as they are perceived to be more substantially present in our world of form during this time.
And then we have today, and the following couple of weeks. Daylight Savings time has drawn to a close as we continue to sink cozily into the darker, colder half of the year. The Halloween decor has come down, and yet the winter holidays have not yet arrived. Thanksgiving plans and holiday preparations are still a comfortable distance in the future.
Now is not a festive or a flashy point on the Wheel, but I think it's just divine. It's a time for letting go of the extras and reveling in elegant minimalism. It's a time for raking leaves, cleaning behind the sofa, donating clothes and food to shelters and other charities, and for generally getting the clutter out of your mind, body, and spirit. And, as a subtle and humble genesis of a new cycle, it's also a time for blessing your home, kindling hearth fires, creating space and stillness within and around you, and celebrating all the simplest and most wonderful things there are: friends, family, shelter, warmth, food, silence, and the essential joy of being alive.
So here's a little outline for how you might go about riding this particular energetic tide by performing a comprehensive blessing ritual. In a relaxed way, and as the opportunities arise (even over the span of a few days to a week, if desired), do the following:
1. Clear your clutter, pare down your belongings, and donate the extras.
2. Clean your house thoroughly.
3. Light a white candle and take a sea salt bath, into which you've added a bit of sea salt, a few sprigs of fresh rosemary and/or a few drops of essential oil of rosemary (if you're not too sensitive).
4. No matter what the weather is like, stand outside for at least a minute or two (bundling up if necessary), letting the open air cleanse and recalibrate you, aligning you with the energy of this moment in time. Also let the weather and celestial bodies add their unique flavor to this cleansing, whether this involves sunshine, moonlight, starlight, clouds, rain, snow, wind, breeze, or stillness.
5. Safely smudge with a bundle of dried white sage (carry a dish underneath), or mist with rosewater into which you've added essential oil of sage, cedar, or eucalyptus. Move in a counterclockwise direction throughout each room and area of your home, paying special attention to the front door area. Open the front door and smudge it inside and out, and also smudge the threshold itself.
6. Bless your home by anointing the front door with essential oil of rosemary. Place a drop or two in a central location just above the outside of the front door as you say, "This home is filled with happiness, love, abundance, and luck." Then move through your home, repeating this process (anointing and saying the blessing) with each interior and exterior door and entry.
7. Finally, stand in a central location. Place your hands in prayer pose, close your eyes, and visualize your home completely filled and surrounded by a sphere of blindingly bright white light. Say, Thank you, thank you, thank you. Blessed be. And so it is." Briefly kneel or sit down and place your palms flat on the floor to ground any excess energy.
Enjoy this time of minimalism, generosity, warmth, and introspection!