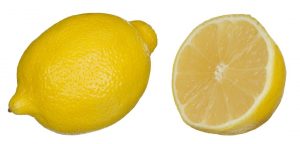 The sun moved into Virgo yesterday: I know because it was my birthday. (I'm just barely on the Virgo side of the cusp.)
As such, I thought I'd round up some good old Virgo favorites, and discuss just what it is about these things that makes (many of us) Virgos love them.
1. Lemon Everything. If it's lemon, you name it/Virgos love it: lemon-scented lotion, lemon essential oil, lemon cleaners, lemon pie, lemon water, lemonade, and simply those tart little yellow-licious citrus fruits themselves. Why? In short, because they're the quintessence of clean freshness all wrapped up in their own neat little wrapper. But also because they're so healing, both physically and emotionally: they boost the immune system and the mood. And if there's one thing Virgos like as much as cleanliness and healing, it's efficiency.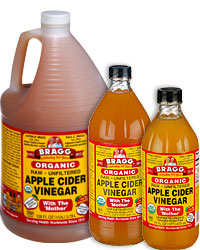 2. Raw Apple Cider Vinegar. Oh, it does everything! Cleanser, check. Mouthwash, check. Fabric softener, salad dressing, hair cleanser and conditioner, bug repellent you can take internally, body detoxifier, check, check, check, check, check. Oh how Virgos love the handiness and the multitasking prowess of this affordable little product.
3. Hand Sanitizer. My dear fellow Virgos, can you believe everyone doesn't carry a travel-sized hand sanitizer everywhere they go? How do they live???
4. Microfiber Dusters. Not all Virgos keep up with the latest technology, but when it comes to the microfiber cleaning revolution, we are 100% on board. Microfiber dusters don't just remove dust but trap it too? It's like a dream.
5. Rescue Remedy. If you're having a mental, emotional, or physical challenge, and if you have a Virgo in your life, she's likely prescribing Rescue Remedy. (Incidentally, have you ever noticed how much Virgos love to give advice? Case in point: this blog.) But check it out: four drops of this homeopathic flower essence under the tongue or in water, and your stress will be soothed. This in turn will clear your mind and boost your immune system. Did you hear what I said? Stress soothed/mind clear/immune system boosted. So many Virgo desires satisfied at once!
6. Probiotics and Digestive Enzymes. Of course, everyone can benefit from probiotics and digestive enzyme supplements. But if a Virgo's house was on fire, she'd run for the kitchen and save these products before getting to safety. After all, ask any Virgo and they'll tell you: nutrition and health are nothing without proper digestion!
7. Nice Water Bottles. Virgos know that drinking water is important for everyday detoxifying and overall health. And we want to do it in style! So check out our new water bottle! Don't you just love it?
8. Vacuums. If a Virgo is particularly stressed, vacuuming can in certain cases be more therapeutic than a massage.
9. Clean White Sheets. Nevermind that the classic feng shui color for sheets is pink: we Virgos adore our clean white sheets. In fact, simply visualizing the appearance, feeling, and scent of their crisp brightness can slow our heartbeat and restore a sense clarity and calm.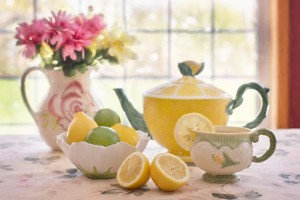 10. Tea. Virgos know that a warm cup of tea – herbal or caffeinated – is one of the true pleasures of life. Not to mention, like Virgos, tea is a problem solver! What do you need? Energy? Drink some green or black tea, or maybe yerba mate. Stress relief? Kava. A good night's sleep? Chamomile. Digestion? Ginger or peppermint. And the list goes on. (With lemons? Even better!)
…Accurate? Not accurate? And what else do you love, Virgos? Feel free to respond in the comments.