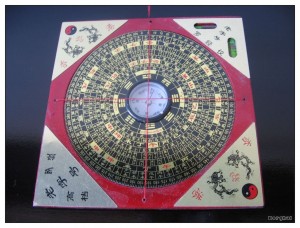 Greetings Tess,
I have a question.  I am setting up my own bedroom in a condo I share with two other gals.  My daughter stays with me several nights a week.  I found a site that gives assistance with Kau numbers and the bagua map and lucky and unlucky directions.  I set my room up with the wrong kau number and my desk faces the total loss direction in the relationship area and the head of my bed is in the 5 killing direction of reputation and social life.  (Also, my daughter's numbers and directions are the exact opposite of mine.)  I can move my desk to face a beneficial direction, but I can't get the head of my bed set up comfortably and in the right direction.  Because I have so little information on how to use feng shui principles, and don't have funding for a consultation, I'm a little freaked out about how this set-up is going to affect my life…
Also, I have mirrors on the closet doors which are very large and I heard that is not good to have in the bedroom (they are actually more in a hall that leads to the bathroom from the bedroom).
I am very excited about this move and what is coming up in my life.  The room is large, roomy and bright with my own bathroom.
Do you have any suggestions?
Thanks!
MM
Hi MM!
Wow, what a PERFECT example of why I am not a fan of compass school (AKA "Classical") feng shui.  I am so sorry you had to endure such worry!  Please let me put your mind at ease.
When I first opened a book on feng shui, I unfortunately came across terms like "unlucky," "killing direction," etc.  Because of this experience, I put the book down and didn't open another feng shui book for years.
Later, I discovered that there are two schools of feng shui, which are almost completely different things.  The compass school has to do with a lot of highly complicated math and it often recommends "cures" that many people find awkward, inconvenient, and impractical.  What's more, because this type of feng shui is so complicated, the layperson can't possibly practice it on his or her own (at least in a satisfying way), which lends itself to the type of uneasiness you are currently experiencing.  I consider this to be completely disempowering, which to me is exactly the opposite of what feng shui is meant to be about.
The form school on the other hand (which is derived from "Black Hat"), is generally much more intuitive and uplifting.  It's something anyone can practice and that everyone has an innate understanding of, whether they realize it or not.  Denise Linn summarizes this type of feng shui well when she says: "If it feels good, it's good feng shui, if it feels bad it's bad feng shui."
Many people understand this as the "Law of Attraction."  What we focus on expands, and when we feel good, we naturally attract more good feelings and more to feel good about.
Time and again I have had experiences – in my own life and in the lives of my clients – that have proven to me that this simple and down-to-earth approach is much more than adequate when it comes to creating positive changes and manifesting the life of your dreams.
With all of this in mind, the way I see it, one of the main things to keep in mind when seeking out feng shui guidance (as in the Hitchhiker's Guide to the Galaxy) is: "Don't panic."  If a particular book or website is causing you to panic in any way – whether its compass school, form school, or anything else – drop it like a ton of bricks.  There are no bad directions.  There are no unlucky directions.  Where you are is perfect for you in this moment, and your feng shui concerns are ideally all about receiving the full benefits of that perfection.
To talk about your situation specifically, position your bed and desk in ways that feel good to you.  In any given bedroom, there are usually not too many places a bed can comfortably go, so consider your options and choose the one that feels the most restful and empowering.  If you'd like a little bit more guidance on bed placement, please see the fourth chapter ("Harmonious Positions") of Magical Housekeeping.  (That chapter will also be helpful for determining your bagua/magical floor plan – just consider the boundaries of your personal space as you would the boundaries of a full house or apartment.)
Also, it sounds like you might like to curtain the entry way to the hallway to the bathroom.  This way, at night you can minimize the effects of the mirrored closet doors and also feel a bit cozier and more contained.  This will also create a bit of separation between areas and make you feel like the space is not necessarily bigger, but more diverse.
Thanks for writing!
Blessings,
Tess