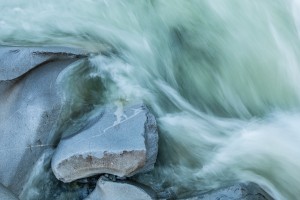 Sometimes we feel stagnant. Like the current of life is swirling "out there" somewhere and we are stuck in some sort of mire of our own making. If this describes you right now, there are a number of magical/metaphysical strategies that can help counteract this condition. After writing part one of this post earlier today, it's occurred to me that posting a sampling of these strategies might be helpful. So here's the sampling. There are of course more ways to get in the flow, these are just some.
(Please note: I'm not suggesting you do ALL of these – just the ones that call to you and/or the ones that some voice within you most vehemently resists.)
Clear clutter.
Move 27 things in your house.
Take a sea salt bath.
Start or intensify a yoga practice.
Burn desert sage/sage brush in your home and around your body (i.e. smudge it so it's smoking like incense).
Try on clothes that you're drawn to but you normally wouldn't try on. Consider buying them.
Identify what you perceive as your biggest challenge/goal right now (abundance, romance, inner peace, etc.) and find a book or class on the subject that offers a new perspective and/or strategy.
Make a list of your most ideal visions for the future in all life areas, in the present tense as if they are already true.
Drink lots of water. Say a blessing/prayer over it before you drink it and consider adding flower or planetary essences (like the ones at www.stargazerli.com).
Every morning, do the morning pages as suggested in The Artist's Way by Julia Cameron (free write for three full pages without stopping).
Replace "I have to ____" with "I choose to____ because____." Remember that everything you do, you choose to do, and that you can also choose to do something else.
Go for a walk outside, or a run.
Laugh.
Run into the ocean or dunk yourself under a waterfall.
Compose a sunrise ritual for getting into the current of life and perform it on the first morning of a new moon.