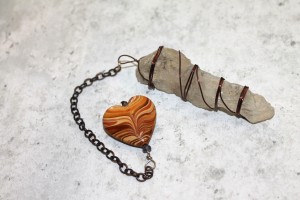 My Dear Fellow Healers (i.e. psychics, intuitives, energy workers, feng shui consultants, yoga instructors, sacred dance teachers, and holistic health practitioners of all varieties),
Have you ever really gotten to know a professional healer or spiritual practitioner of any sort? Because if you have, you certainly noticed that he or she is just a human, with human challenges and human flaws.
And if you haven't, let me assure you: there isn't a single professional healer who is inherently better than you, or anybody.
After all, if someone is still alive, that someone still has lessons to learn and challenges to look at. We are all amazingly brilliant in some ways and amazingly ignorant in other ways. The subtleties and nuances to this are endless and inscrutable, and there is absolutely no divine scorecard or ranking of superiority.
Then what – you might ask – sets a healer apart from a non-healer? Why do some people feel that they have license to be public and professional about their healing abilities, and others do not?
The answer is simply that a healer is willing to hold space for divine energy and wisdom to flow.
It's not about his human ego, or her human story. It's about setting the intention to be a channel of divine healing, and then stepping out of the way and letting it happen. That's it.
Yes, we are all human, but we are also all conduits of divinity. The truth is that once we learn, and have reliable success with, one or more healing arts, all that is required is that we build and set up a structure (the website, the healing room, the marketing strategy, and all the physical aspects of the process), and then continually show up. Showing up means devoting the time, space, and energy that is necessary, opening up, and letting the Divine flow through.
That's it.
Are you perfect enough? "Perfect" is a strange word: to the ego, you're never perfect. To the Divine, you're always perfect. Which aspect shall you listen to? Which shall be your guiding star?