Unlock, Unblock, Lighten Up, and Be Free!
This was my first Akashic Clearing session with Tess, and I am blown away by how much helpful, insightful information she gave me. Not only did I learn so much about myself (including fascinating material from my past lives), I feel much less burdened and limited by patterns that have kept me stuck for a long time. I struggle with surrendering and letting go, and during the clearing I could literally feel the energy surrounding my control issues start to shift and loosen, freeing it up for more soul-affirming purposes. Absolutely amazing! ~ Melissa at YogiWitch.com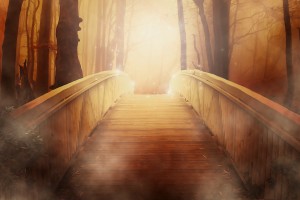 When you're really ready to move forward, let go of the stuff that's been holding you back, and step into your most ideal life flow, Akashic Clearing might be just the thing for you. By recognizing and releasing that which no longer serves you, you improve your vibration and streamline your inner environment, healing stubborn patterns while clearing the way for blessings and positive life conditions to flow much more easily into your life experience.
Using your full birth name and full birth date, I work with your soul's wisdom to find three old patterns that you're ready to release, each accompanied by a positive quality that you'll more easily embody once these old patterns are cleared. When we chat on the phone, we discuss these patterns and clear them together. It's a fascinating and transformational experience. You might think of it as a virus scan for the psyche, and a space clearing for the soul.
After the clearing, you'll receive a report detailing what was cleared and the positive qualities that we freed up, along with suggestions to help support your energetic shift. (Scroll down for pricing.)
Here's what people have to say after their clearing sessions:
"Thank you so much for today. I danced and swirled around my living room freely after we got off the phone. I had no idea what I'd been carrying. Blessed be!" ~ Gwen G.
"Just wanted to let you know how amazed I was by our session today – so many of the things I've been praying for and about were immediately brought up – it was so accurate. Thanks so much for your work!" ~ Remy Ramirez
"Thanks Tess! This information is so helpful. I feel like I have been given not just one key to one prison door, but a whole keyring full of keys to several locked cells." ~ Karrie B.
"Thank you so much for sending the sheet. I've glued it into my journal and have spent the past few days reflecting on it while I've been clearing out clutter – physically and metaphysically. You're reading was so spot on…I'm at a loss for words, except I can't thank you enough!" ~ Alesia
"I'm pretty blown away. Without a doubt the Akashic clearings have made a huge impact on all of us. And I'm really looking forward to doing another one for myself this fall. Sending so many thanks your way…" ~ Kerri A., North Carolina
"Wow! That is really all I can say…It really was amazing. I think that [getting an Akashic clearing] periodically will really help me to release things that are keeping me blocked." – Charity S.
Pricing and Scheduling
Akashic clearing sessions last about 45-60 minutes, and cost $155. Schedule by completing this contact form. You'll receive a PayPal payment request via email upon scheduling the session.
Click here to learn about other types of sessions.