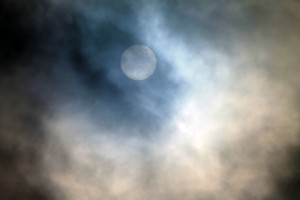 There are a hundred different tips I could give you about working magic that works. (In this case, let's define magic as performing spells, rituals, and visualizations for the purpose of manifesting your desires.) But there is one tip specifically that is the special sauce.
And that is…(wait for it)…FUN.
Truly.
You'll notice that this is contrary to the prevailing illusion that seriousness about something is a prerequisite to success in said something. In actuality, getting serious about fun is where it's at when it comes to creating the conditions you want and crafting a magical life.
Now, this may involve some initial momentum shifting. But that shouldn't be much of a match for the "what if" method. This involves asking, "Even if I'm feeling a little worried right now, what if I felt like life was fun? What if I were going to have the most possible fun with my magic and manifestation efforts? What if I were to trust 100% that this would work? How would that feel?"
Then proceed to pretend that you're having the most fun of your life. As any child knows, pretending in and of itself is already fun. Plus, when your body, facial expressions, and actions are in alignment with "fun," your mind, emotions, and spirit naturally follow. It's interesting how it works like that.
So how would this look if you wanted to, say, manifest more money? Particularly if you're quite a bit worried about money?
So, first you'll ask yourself, "How would I act, and what would I choose to do if I were having fun with the idea of manifesting money?" Once you tune into that feeling, choose the actions you want to take. For example, maybe you'll feel that the color teal green and the scent of peppermint feel very fun to you, and also tune you into the feeling of abundance. So you'd get a teal green votive, anoint it with essential oil of peppermint, maybe carve a dollar sign onto it, and place it on a dollar bill on top of a candle holder. (See, isn't this fun?) Then you'd light it and perhaps feel/sense/envision yourself depositing money into your account, feeling totally wealthy, and maybe even going on a shopping spree. All along the way, tapping into your sense of expansive playfulness and fun. (Extra credit for playing Stayin' Alive and doing a happy dance.)
The Universe—with which we are a part—responds very quickly to actions like this, particularly when we perform them with lightness and exuberance. That's why fun is the secret to working magic that works.